BOUNDLESS - Betty Mae Kramer Gallery
Opening Reception: September 19 6-8pm
On View: September 13 - November 8
BOUNDLESS is an exhibition that explores the concept and practice of infinite expression through the work of eight women artists representing all forms of media that include painting, photography, video, installation art, scratch board art, 3D printing, textiles and mixed media.
These women form a cohesive vision of what it is to actualize boundlessness through their art forms by challenging the norms of personal physicality and standards of beauty, arts as social practice, autobiography and otherworldliness.
BOUNDLESS showcases the work of Hsin-Hsi Chen, Alyscia Cunningham, Hedieh Javanshir Ilchi, Shana Kohnstamm, Mariama McCarthy, Arpitha Parthasarathy, Nicole Salimbene, and Rosa Vera.

2nd Tri-Annual Maryland State Artist Registry Juried Exhibition
Opening Reception:
Thursday, September 19 I 6pm - 9pm
On View:
Thursday, September 19 - Sunday, November 10


Join Maryland Art Place (MAP), in partnership with the Maryland State Arts Council (MSAC) this September, in celebrating a statewide, juried exhibition highlighting the wide range of artists and artwork featured on the Maryland State Artist Registry. The exhibition will take place at Maryland Art Place located at 218 West Saratoga St. from Thursday, September 19th – Sunday, November 10th. A reception will be held on Thursday, September 19th from 6pm to 9pm.

Performances will be held during the opening reception on Thursday, September 19 from 7:30pm to 9:30pm and Saturday, November 9th from 9pm to 11pm.

Visual Jurors:
Dr. Susan J. Isaacs & Jeremy Stern
Performance Jurors:
Ada Pinkston, Hoesy Corona, & Laure Drogoul
Creative Crafts Council 32nd Biennial
June 1 - July 31, 2019
Opening Reception: Thursday, June 6, 7-9pm
The Creative Crafts Council 32nd Biennial Exhibition presents some of the region's top work in wood, glass, clay, metal, fiber and more. The juried exhibition began during the studio craft movement and continues today at the Mansion at Strathmore in Bethesda.
Strathmore Mansion, 10701 Rockville Pike North Bethesda, MD
Hours: Tue - Fri & Sat: 10am–4pm; Sun: 12–4pm; Wed: 10am–9pm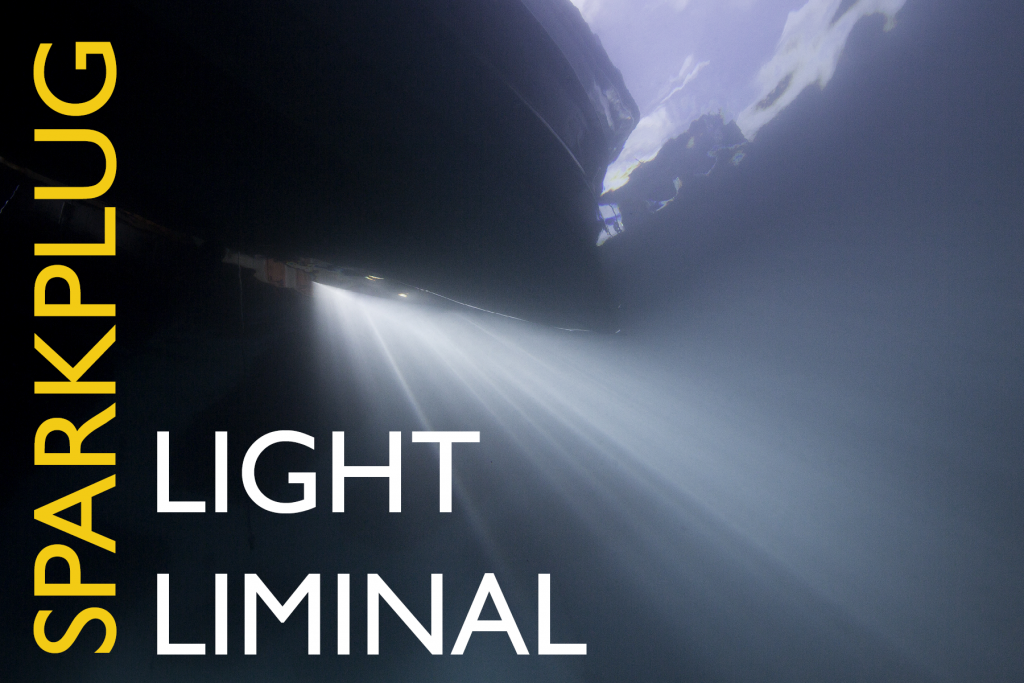 February 22 – March 24, 2019
Opening Reception: Friday, February 22, 7-9pm
Closing Reception: Sunday, March 17, 5pm Artists & Curator Talk
Artists: Tom Greaves, Sarah J. Hull, Shana Kohnstamm, Alanna Reeves, Azadeh Sahraeian, Elizabeth H. Sampson, Alexandra Silverthorne, Sarah Stefana Smith, Madeline A. Stratton, and Steve Wanna.
Curator: Karen Joan Topping
Sparkplug: Light Liminal illustrates how these ten artists literally and symbolically employ light and darkness in painting, drawing, sculpture, and photography. The exhibition takes place at the beginning of the 2019-2020 Sparkplug Collective, and explores themes of communication and empathy.
Karen Joan Topping moved to DC the same year DCAC opened (1989) and has been participating in what goes on there since getting her BFA from American University 1993. In 2007, she was one of the founding members of Sparkplug. She has an MFA from University of the Arts and is an artist and curator that create objects, images and experiences that encourage participants to reengage with the richness and empathy inducing reality of the experience of play. She is elated to be working with this new group of Sparkplug artists as they experience the joys and challenges of 'playing' together collectively.
Unlocking the Wool: Sculptural Felting
June 3 - 9, 2018
Arrowmont School of Arts and Crafts
In this class, both needle-felting and wet-felting techniques will be employed to create solid three-dimensional objects with an emphasis on form and color. Using wire, found objects and wool itself as armature, students interested in creating dynamic sculpture will explore their own designs. Wool varieties, tools, surface design and finishing techniques will be covered. Needle-felters wanting to try wet-felting or vice versa are encouraged to attend though all skill levels are welcome. Note: Both techniques require repetitive arm & hand motion.
2018 Shows
A Shaman Knew Ms. Storm
with Doris Wasserman . University School of Nashville . Tibbott Center Gallery
January 31 - March 15, 2018
Arrowmont School of Arts & Crafts Instructor's Exhibit April 24 - August 29, 2018